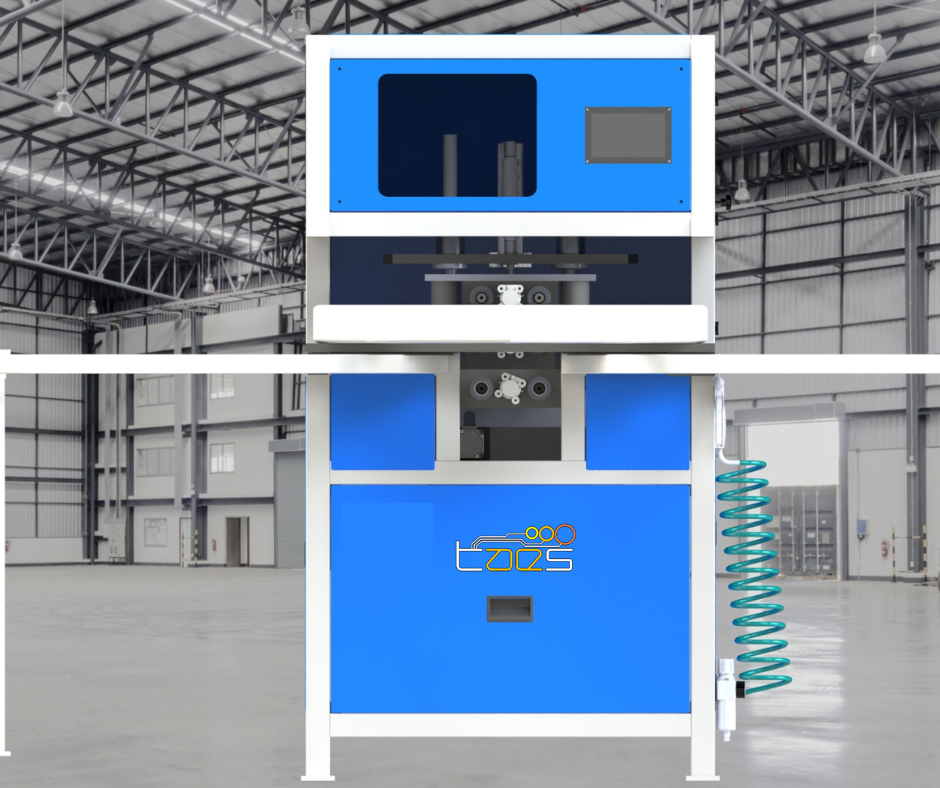 CNC 3T is a fully automatic corner cleaning machine works in servo mechanism designed for corner cleaning of weld seam in top & bottom grooving along with backside cleaning using Numerical programs.
It has touch screen based interface automatizing the cleaning process by feeding the data and stored in HMI, 2 axes servo motors positioned at X & Y axis for motion control, pneumatically operated grooving unit mount for top & bottom seam surface grooving at 2.5mm.
Multi selection mode for operating tools separately for special profiles, Auto sensors helps detection of corners also starts the cleaning process, High accuracy centering device before clamping holds the corner at proper cleaning position.